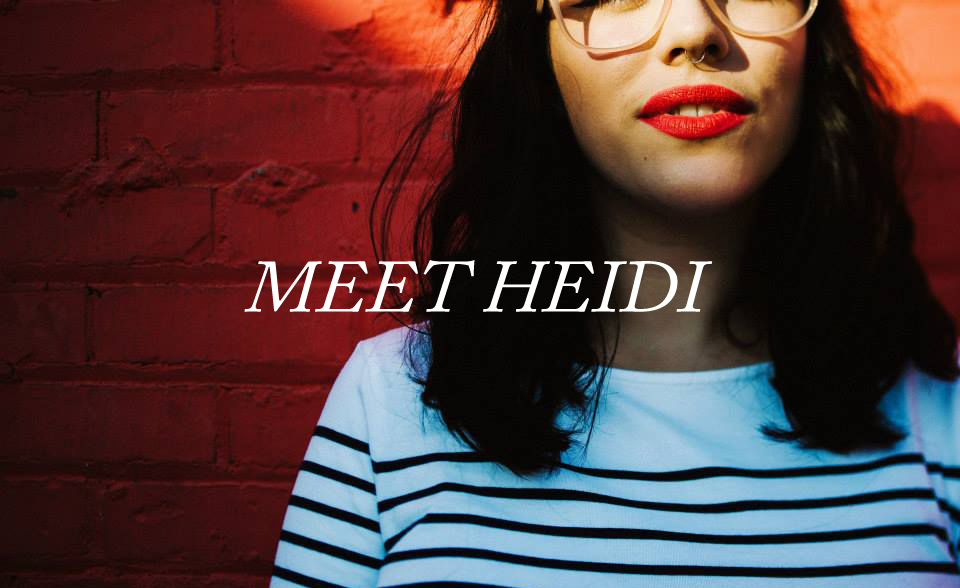 Heidi Uhlman – noun. Aficionado of midwest-made carbonated beverages with an increasingly worrisome potato chip habit. Mother of a dingo and owner of a massively absurd collection of books. Four-eyes. Fierce lover of photographing weddings.
Greetings, friend! I'm Heidi. I'm a hockey watcher, photo taker, restless learner, crazy book lady, and lover of all things Midwest. When I'm not photographing rad folks in love, you can find me making music, playing DND, obsessing over someone's dog (please, let me meet your dog), or engaged as an activist in my community. I have made the Logan Square neighborhood of Chicago my home for the last 8 years, but I'm a Michigander at heart, and my family is split between Detroit, Michigan and Langenthal, Switzerland. I love getting the opportunity to travel with my kickass husband and our weird dog whenever I get the chance. I think marriage is awesome.
A long struggle with severe depression and anxiety caused me to see the world, especially love and happiness, in a much, much different light. Thankfully, that has defined what I do: I get to document the tears, the laughter, the love, and every other beautiful emotion a wedding day brings, and everything in between. I tell stories through my lens and watch two people take one of the most incredible steps together to begin their life's greatest adventure. And I don't know about you, but I love a good adventure.
Welcome to my little corner of the world. Let's make some memories together.
Contact Heidi here.
Find Heidi on Facebook here. Find Heidi on Instagram here and here.